As Thanksgiving Day Approaches, Our Blessings We Recall
Happy Thanksgiving!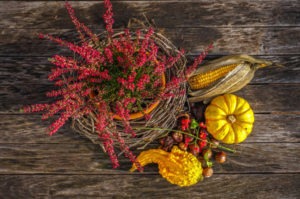 We, at Transition Tamers, are blessed beyond measure and we want to take this opportunity to thank everyone who supports us in any way! Our wish for you, this Thanksgiving season, is that your heart will be warmed with the love of family & friends and that your blessings will be too many to count.
Cindy & Kandy
For some Thanksgiving fun, check out these 20 Fascinating Things You Never Knew About Thanksgiving:
The first Thanksgiving was actually a three-day celebration.
It's unclear if colonists and Native Americans ate turkey at their feast.
Today, a part of Plymouth, Massachusetts, looks just as it did in the 17th century.
While president, Thomas Jefferson refused to declare Thanksgiving as a holiday.
The woman behind Mary Had a Little Lamb is also responsible for Thanksgiving's recognition as a national holiday.
The first Macy's Thanksgiving Day Parade didn't feature any balloons.
A Good Housekeeping illustrator is to thank for the Macy's Parade's first balloons.
In 1939, Thanksgiving was celebrated on the third Thursday in November — not the fourth.
A Thanksgiving mix-up inspired the first TV dinners.
About 46 million turkeys are cooked for Thanksgiving each year.
Not everyone eats turkey on Thanksgiving.
You might consume up to 229 grams of fat during the big meal.
The turkeys pardoned by the President go on to do some pretty cool things.
Only male turkeys actually gobble.
Most Americans like Thanksgiving leftovers more than the actual meal.
The Butterball Turkey Talk Line answers almost 100,000 calls each season.
There are four places in the country named Turkey.
An estimated 50 million pumpkin pies are eaten on Thanksgiving.
Black Friday is the busiest day of the year for plumbers.
32 million people begin Black Friday shopping on Thanksgiving.
Check out more details on these fascinating facts here: https://www.goodhousekeeping.com/holidays/thanksgiving-ideas/a35457/thanksgiving-trivia/