Move Management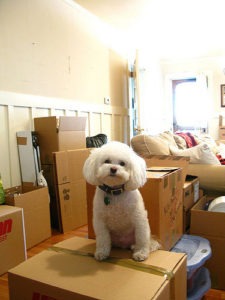 Move Management can mean a variety of things but essential it means planning, coordinating and overseeing the activities involved to relocating. The Transition Tamers help you:
Pack for the move
Arrange for movers
Coordinate logistics
Handle things like utility transfers & change of address notifications
Supervise move day
And More
Our process includes inventorying each item in your home, precise labeling of each packed box, meticulous coordination of moving professionals, and more to ensure your move is seamless and disruption to every day life is minimal.
As Senior Move Managers, the Transition Tamers specialize in helping older adults and their families with the process of moving from a family home to a home that is better suited for their lifestyle as they age. But whether you're an older adult, young family, a millennial, or somewhere in between the Transition Tamers can manage your move.
Do you need help managing your move? Click Here to contact us today and get started.