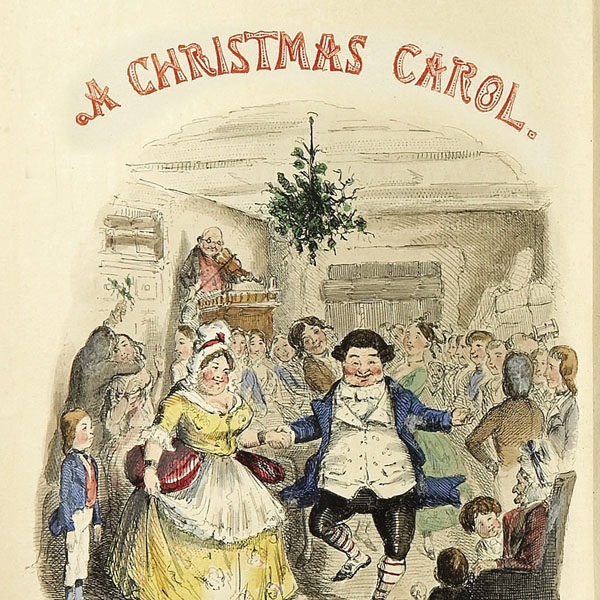 History of Christmas Traditions
History tells us that charitable giving has been a common practice for thousands of years. However, the practice of holiday giving & many of our current Christmas traditions were revived or begun in the Victorian era (mid 1830's-1900). Until that time, celebration of Christmas was largely low-key, if celebrated at all.
Interestingly, it seems that Charles Dickens' publication of A Christmas Carol served as an impetus both for the revival of Christmas traditions and a renewed interest in charitable giving:
"Ruth Glancy, a professor of English literature, states that the largest impact of A Christmas Carol was the influence felt by individual readers. In the spring of 1844 The Gentleman's Magazine attributed a rise of charitable giving in Britain to Dickens' novella; in 1874, Robert Louis Stevenson, after reading Dickens' Christmas books, vowed to give generously to those in need; and Thomas Carlyle expressed a generous hospitality, by hosting two Christmas dinners, after reading the book. In 1867, one American businessman was so moved after attending a reading, that he closed his factory on Christmas Day and sent every employee a turkey, while in the early years of the 20th century the Queen of Norway sent gifts to London's crippled children signed "With Tiny Tim's Love". On the novella, the author G. K. Chesterton wrote "The beauty and blessing of the story…lies in the great furnace of real happiness that glows through Scrooge and everything around him….Whether the Christmas visions would or would not convert Scrooge, they convert us." ( Wikipedia)
Currently, there is a movie being widely shown in theaters, titled The Man Who Invented Christmas, that chronicles the creation of A Christmas Carol. You may want to give it a try if you are interested in Dickens, the period in which he wrote, and what motivated him to write this particular "Christmas book."
We, at Transition Tamers, enthusiastically support several charitable organizations(see list below) and encourage you to take a look and consider whether you may feel inclined to support any of them. During this Holiday Season, you may have others that are particularly close to your heart. Please share them with us–we'd love to know which chartiable causes are important to you.
However, you celebrate the Holidays, we are wishing you a joyful season of giving in whatever way you choose and a season of blessed receiving.
Happy Holidays!
Cindy & Kandy